Still Photography
Government Certification
Master the skill to become a successful on-set photographer who fulfil the requirement to tell the story in the form of still images in order to become capable to plan and capture scene in sequence that represents seamless transition from one shot to another with the best photography college in india which will also help you to develop a fascinating portfolio to kickstart your photography career.
Apply Now
EMI Starting at
₹ 36,250/month
Total Program Fee
₹ 1,29,999
Govt. Partner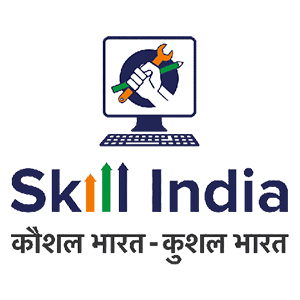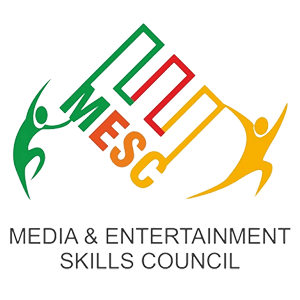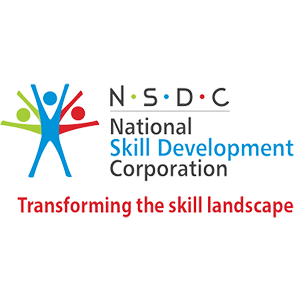 Still Photography Overview
This Certified still photography course is being offered in collaboration with National Skill development Council of India (NSDC) with the aim to impart photography learning to the enthusiasts who look forward to make a successful career with the best photography institute in Delhi.
This photography course will teach you the ins & outs of photography with a systematic learning approach covering composition, lighting & camera settings along with right selection of camera gears & accessories
Key Features
Ability to compose a shot, light a scene along with right selection of camera gear in photography classes
Photograph subjects in different scenarios like Portrait, wedding, product, Night & much more in this digital photography course
Develop fascinating portfolio with professional photography training
Time the shot perfectly for the purpose of branding, advertising & promotion of any film/movie)
Earn a certified
Exam And Certification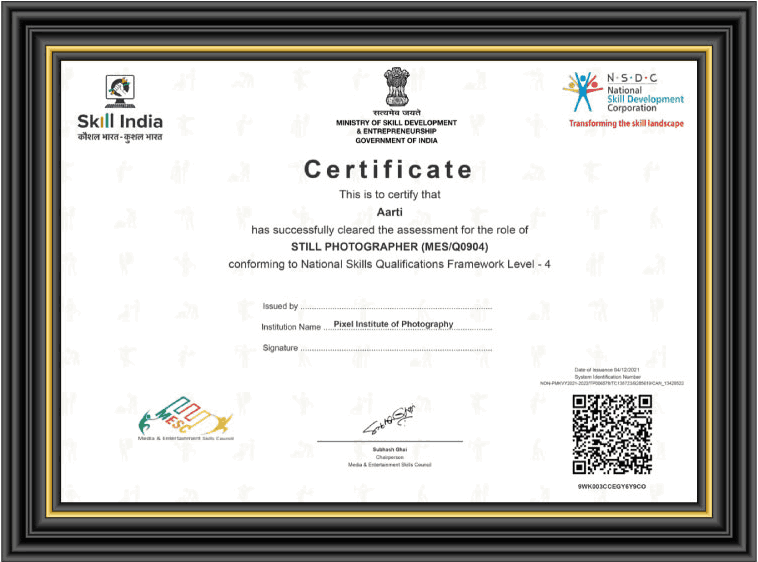 To obtain the Still photography course certification, you must clear the assessment being conducted by Media & Skills Entertainments Council by scoring at least 70%
The assessment will take place at Pixel Institute of Photography Centre.
Still Photography course Details
Use of photographic equipment, technology, camera techniques.
This unit will follow a systematic learning approach starting with understanding basic camera operations, camera accessories (Flash, tripod, filter) during photography classes then moving on to practical understanding of shooting in a professional studio & understanding how to properly compose and light a scene to help you become not only a photographer but a smart photographer
Know your camera settings including how to shoot in manual mode
Choose right camera gears and accessories in this professional photography course.
Select right focus mode according to situation Auto or Manual to capture stunning motion
Understand the utility of prime, zoom & special lens with practical photography training.
Choose the right background that will compliment your subject.
Photograph subjects in different scenarios like Portrait, E-Commerce, wedding, lifestyle, product, Night & much more
Create a fascinating portfolio in the best photography college in India.
Produce still Images
This unit helps photographers draft a plan of action in our photography classes to become a successful on- set photographers who fulfil the requirement in this digital photography course to tell the story of what a movie is all about in the form of still images by getting an understanding how the scene will unfold in the first step & knowing what camera angles the action is going to be focused on.
Ability to analyse and interpret scene in terms of: composition and subject matter.
Time the shot perfectly with this professional photography course as action shots may have movement but images should be clear.
Learn to maintain a steady image during camera movements as the photos shall be required for a magazine cover & also as a thumbnail image in a newspaper
Understand what it takes to create a photograph that can be incredibly powerful marketing tool for release publicity.
Apply drone techniques for still photography
This unit will teach you about Drone photography, the technology behind it and analysing the scope for its uses including legal provisions for capturing still images. You'll learn to prepare a pre-fly checklist with the best photography college in delhi like flyzone, weather conditions & surroundings to plan in line with the requirement of the events like launch session, weddings, conferences, meetings, etc.
How to operate drone for capturing still images
Define range of shooting area and plan the shot sequence accordingly.
Interpret safe operation of drone and its legal measures/restrictions
Interpret instructions given by the clients for the required mood, theme and feel & accordingly being able to drive drone to take photographs in sequence
Handle digital image
This module is designed to teach the workflow steps for post-production and editing photos In Adobe Photoshop, you'll learn technical adjustments and corrections like managing image exposure, colour balance, brightness & contrast, sharpening the image, blemishes removal and a lot more. Best part is that the lectures and practical exercises are coordinated to have a hands on practical experience.
You'll know how to edit photos (both RAW and compressed images) with a variety of tools and non-destructive methods.
The efficient setting-up and linking of hardware components for optimising the efficiency of software to achieve the best output.
Calibrating and profiling hardware to maintain colour accuracy between Cameras, Scanners, Monitors, Proofing devices and Printers.
Retouching techniques to remove blemishes, fix red-eye, whiten teeth, image compositing, color grading , text clipping and much more.
Develop and maintain portfolio
This unit is about exploring the opportunity to work in media & entertainment industry as an artistic professional here you'll learn to create a unique portfolio which'll speak to a range of audience & being able to negotiate a professional contract for your services including an understanding of payments & other legal matters with respect to marketing. You'll also learn principles and methods for showing, promoting, and selling your services, including, marketing strategy and tactics, , sales techniques, and sales control systems.
Learn to approach industry professionals to avail opportunities & collaborate with them to determine technical details of production
Ability to promote yourself through networking
Negotiate for remuneration of contract / work order aligned with the Assignments.
Recognize common components of an assignment contract including term and duration of project
Marketing strategy and tactics, sales techniques, and sales control systems.
Maintain Workplace Health & Safety
This unit will teach you the importance of health & safety in the workplace and the actions you can take to ensure the safety of your team members, contractors and others who may be affected by operational activities. You'll also to identify and manage the risks associated with photography assessments which includes safety first mentality for outdoor shoots, planning of weather diversity, visit shoot location before shoot & much more.
Evaluate hazards during shoot & decide precautions.
How to do research & background check.
Ways to keep your camera safe during the shoot.
Be able to avoid physical damage caused by holding a certain position over time during the shoot
Government Certification
Download Brochure
Eligibility Criteria
Who can apply?
A person should have valid 12th Passing certificate
Minimum Job Entry Age 18 Years
How to apply?
STEP 1

Submit Application
Submit the application with the required information.
STEP 2

Assessment & Review
Get shortlisted by the admission team after successful verification of the details submitted.
STEP 3

Admission Rollout
Secure admission by accepting the offer letter & completing the payment
Pixel Advantage
Classrooms equipped with 4k interactive touch panels
Field industry experts that strive to provide the best quality education
Government certified course in association NSDC
live illustrations & hands on practical exposure
Learn to present and market yourself as a professional with excellent communication skills
"Pixel Academy had been the ideal choice when I was in a fix to change track in my Photography career."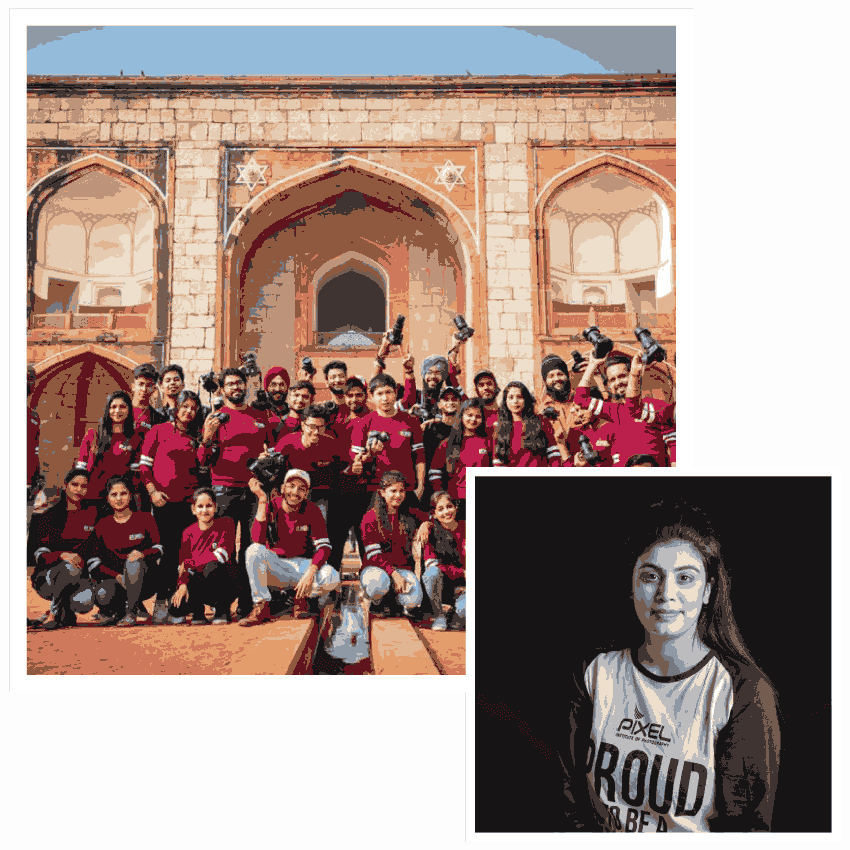 Bhawana R
Program Fees
Starting at ₹ 36,250/month
Program Fee: ₹ 1,29,999
Apply Now
EMI Partners
Loan Amount: ₹ 97,500
Admission Fees (payable on enrolment): ₹ 32,500
Monthly Installment
| Tenure | EMI |
| --- | --- |
| 3 | ₹ 32,500 |
| 4 | ₹ 24,375 |
| 5 | ₹ 19,500 |
| 6 | ₹ 16,250 |
Loan Amount: ₹ 97,500
Admission Fees (payable on enrolment): ₹ 32,500
Monthly Installment
| Tenure | EMI |
| --- | --- |
| 3 | ₹ 32,500 |
| 4 | ₹ 24,375 |
| 5 | ₹ 19,500 |
| 6 | ₹ 16,250 |
Total Fee Payment
₹ 1,29,999
Next Batch Start
June 2023 batch
Limited Seats left
1

Regular Classes
June 2023 - Nov 2023
11:00 AM - 1:00 PM
Weekday
Got questions regarding upcoming cohort dates?
Frequently Asked Questions
A still photographer is an artist who uses a camera and technical skills to take interesting pictures. They are professionals who take excellent images that can be used explicitly for marketing or promotions. Photographers can work in several fields, such as wedding photographers, event photographers, fine artists, etc. They can also sell their pictures to commercial clients.
Our tutors are qualified with expertise and years of experience in their respective fields, and they are recruited after a rigorous selection process. Each instructor is chosen after profile screening, technical evaluation, and a training demo before they are hired as certified trainers with us. We also follow a feedback process wherein we evaluate the trainers.
To apply for the course, one needs to have at least a 12th passing certificate and an identification proof (Aadhaar Card/Driving license)
To ensure that no one is denied entry into this still photography certification program for financial reasons, we offer EMI payment option to help learners with the fee payment. The financing details can be accessed in the Admissions Fee and Financing section of the website.
In this era of digitization, the sky is the world regarding career opportunities for photographers. You can work in various fields with a certificate and a passion for photography. One career option is E- Commerce and advertising, which can help if you incline mass media or storytelling. You can also become a portrait photographer for weddings or corporate events. Commercial photographers are one of the most sought-after photographers for marketing. There is also an option of becoming a freelance photographer. You can also consider becoming a travel blogger/ vlogger. If you are inclined to start something of your own, you might consider starting your business in the future.
Yes, the candidate will have to undergo an examination after completing the syllabus. The evaluation will be conducted by the media and entertainment skill council team at the centre.
Important factors that give us an edge over others are highly experienced trainers, government certification, high-end studio set-up, and top infrastructural facilities. We have a practical approach and offer individual attention to our students in the institute. We try to make education fun for the students by providing them with sufficient opportunities for growth.
The students must have a DSLR/ Mirrorless camera during the training program. The rest of the things will be taken care of by our institute.
We have only limited backup classes for our students. If students have genuine reasons for missing the class and submit a request paper in advance, they can access a backup class.
There is no need to buy a specific model of a camera, any DSLR/Mirrorless camera would fulfil the training purpose.
No, but we help our outstation students with respect to the accommodation options available nearby the location of our training academy.
The application process consists of the following stages: <ul><li>Fill out and submit the application</li></ul>Assessment and review • Get selected by the admission team after successful verification of the details • Complete the payment
The course is the first step to offering the students the required skills and certification. This will help in starting work in the industry as a professional photographer.
To get a still photography course certification, you need to clear the assessment conducted by the Media & Skills Entertainment Council. You must score at least 70% in the exam, and the assessment will happen at the Pixel Institute of Photography Centre.